BUSINESS LAW
Professional Practices
Owners of professional practices such as, doctors,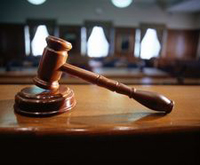 dentists, accountants, lawyers and owners of other licensed professional practices frequently call upon our attorneys to help them take as good care of their business as they are of their own clients.
The Ucheomumu Law Group's business attorneys assist clients with entity selection and formation, as well as management and governance. We work closely with our attorneys to negotiate leases for office space and space sharing agreements. When owners add members to the corporation as business grows, these changes require developing employment contracts, partnership tracks, non-competition agreements and compensation plans. Further, when more than one person will be involved in ownership of the practice, our attorneys assist in designing appropriate business agreements that consider issues ranging from buy-in methods to exit strategies.
Back
---