CORE VALUES
At The Ucheomumu Law Group, LLC, we have a reputation for diligent, foresight and in depth research of the law in representing our clients. Litigation involves primarily paying attention to details and deconstructing complex legal issues into easily comprehensible and simple matter for juries and judges. We glean facts that may not be obvious to others, and we research everything. Then we combined all these rigorous legal work to vigorously representing our clients both domestically and internationally. Because we now live in an ever-complex world, and the ever-changing different areas of law, at The Ucheomumu Law Group, we have developed a unique holistic approach to always guard our clients' interests from start to finish. Furthermore, we litigate in courtrooms and in the court of public opinions by constantly reminding the public about our client's position. We are relentless!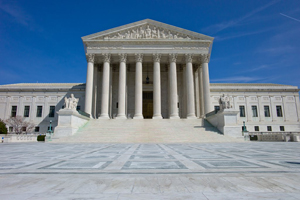 The capabilities of The Ucheomumu Law Group are grounded on the experience and superior intellectual capacity that powers this law firm. From over 20 years of experience in complex international business transactions through outstanding academic scholarships in American jurisprudence, European jurisprudence, Islamic jurisprudence, and other academic fields such as Economics and Political Science, it is not surprising that our clients can expect in depth and creative solutions to their legal representation.
Even when we are not litigating but simply assisting a client in structuring business deals, we always structure deals with litigation in mind. Therefore, we have very specialized and creative advise for our clients on how to structure and navigate both domestic and trans-national business transactions ranging from simple joint ventures, acquisitions and mergers to Public-Private Partnerships (PPP), or reviewing dizzying financing instruments, and oil and gas contracts and litigations.
Commitment to Our Clients
The Ucheomumu Law Group's reputation among clients for providing a "personal touch" is not only about the personal attention and care that our attorneys provide for clients, but also the passion we have for the law and our clients' matters. Our enthusiastic commitment to being there for our clients includes anticipating their needs on a continual basis and meeting those needs with value-added legal advice and counsel. We achieve this by being accessible and regularly communicating with our clients through meetings, personal phone calls, letters, and emails. Throughout our relationships with clients, we strive to maintain the high standards of commitment and excellence expected of us.
The Ucheomumu Law Group does everything in their power to make clients feel reassured that we are there for them. The main key to success is clear communication. We consistently keep our clients informed and updated, and we spend a lot of time learning about them, their goals and their needs. It's a very personal, one-on-one approach that most law firms typically do not use today.
Commitment to Our Professionals
At The Ucheomumu Law Group, we are deeply committed to legal profession. We believe that law is the oil that greases the wheels of any society. No society will ever develop or maintain their existence without the efficient judicial system built on seeking the truth and justice.
Accordingly, we have deep respect - not only for our clients, but also for our people, their ideas and their differences that contribute to the firm's growth and the success of our clients. We foster a supportive, open-minded, hard working, and collaborative environment that embraces fresh ideas and new approaches, as well as provides opportunities for attorney growth and development. It is our belief that the various perspectives and diversity of our knowledge base makes us a stronger firm, and allows us to better serve the varying needs of our clients.
---