BUSINESS LAW
Staying Involved
(4) Contract Negotiations. We will review requested changes to your standard contract forms and work with your business team as they negotiate your one-off contracts. Having a lawyer involved in day-to-day contract negotiations can yield tremendous long-term benefits.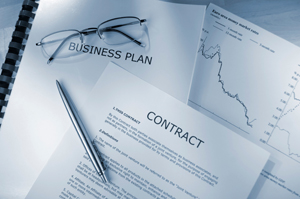 (5) Workforce Management. We help you make key decisions about hiring, disciplining, or terminating individual employees. By advising you as these decisions are made, we can help avoid the significant potential liability that follows any employment decision.
(6) M&A Activities. We can help you evaluate potential acquisitions and other business deals, conduct your diligence review, develop an integration plan, draft the legal paper work, or even manage your outside counsel. If you are considering selling your company, we can help you select the right investment banker, prepare management presentations, and respond to diligence requests.
(7) Manage Outside Counsel. Let us help you identify and retain the right outside lawyers, manage their activities, and review their bills. No one understands lawyers better than other lawyers.
(8) Dispute Resolution and Litigation. We have extensive litigation experience that we can use to help avoid litigation or, if that is not possible, either conduct the litigation for you or hire the right lawyer for the case.
Back
---