BUSINESS LAW
Start-ups & Maintenance
The Ucheomumu Law Group assists clients in the beginning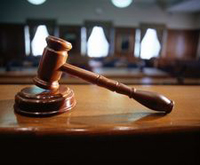 stage of their business life cycles as they take critical steps to establish the foundation of their businesses. We carefully take the time to listen to our clients' objectives, and then evaluate the nature of their business ventures.
Our attorneys draft contracts, as well as operating and ownership agreements tailored to each business's ownership structure and objectives. These agreements can minimize risk, reduce liability, and provide a clear structure for dispute resolution and transitions in ownership.
Once we have helped a client establish their business, we help owners and boards of directors maintain their operations by fostering growth while complying with organizing documents and protecting owner and shareholder investments. Our attorneys offer services in complex business matters related to governance, transitions and transactions, strategic planning, raising financing, extending product lines, spinning off business units, offering new services or products, as well as dissolutions and dispositions through sale or merger. As new federal, state and local laws take effect, we help our clients avoid legal and regulatory pitfalls and take advantage of benefits new laws may afford them.
Throughout every stage of a client's business, we strongly encourage an eye to the future. When helping a business plan for the future, we focus on business success and growth by implementing programs and procedures that allow our clients to be proactive.
Our success stories are many but one of the few success stories we are particularly proud of is as outside counsel, we helped a Nursing School owner stay focused on the business resulting in more student enrollment, and growth.
Back
---