CRIMINAL LAW
Criminal Appeals
The Ucheomumu Law Group attorneys understand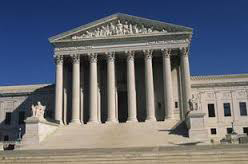 that judges and juries might render a result that is not favorable to our client. We litigate criminal appeals from verdicts handed down in our clients' cases or for clients that were represented by other attorneys. When appropriate, we are always prepared to write motions for sentence reconsideration, as well as guilt or innocence appeals, for District and Circuit courts throughout the state.
Before beginning the appeals process, we evaluate the trial record to locate mistakes and errors in how the proceedings were conducted. We then work closely with our clients to draft thorough, compelling and properly written appellate briefs, knowing we may have only one opportunity to appeal the court's decision.
We are tireless in our effort to vindicate our clients. We have handled a number of habeas corpus (post conviction) petitions for clients who were represented by other attorneys at the trial as well as appellate levels.
Back
---