EMPLOYMENT LAW
Planning and Compliance
The Ucheomumu Law Group's employment law attorneys work closely with business owners, managers, executives and human resource professionals to establish and maintain useful legal and regulatory compliance strategies for their employment practices. As part of our ongoing counsel,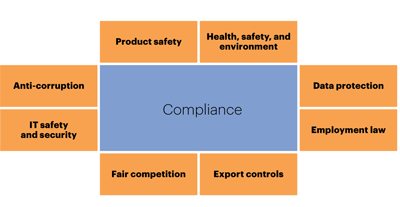 we help clients ensure that their daily operations encourage constructive employer-employee relationships, while minimizing their risk for potential employment disputes.
Since employment laws are constantly changing, we keep our clients informed of relevant updates and help them adjust their policies and practices to meet new standards of regulation when necessary. This means developing and defining appropriate hiring, compensation and supervisory plans, as well as plans for discipline and termination of employees.
When advising our clients we strive to develop plans that are as effective and enforceable as possible, while reflecting changes in wage-hour laws, as well as current employee classification definitions and other regulations. It is especially important to address these issues at the time of an acquisition or merger in order to successfully transition employees between entities. The Ucheomumu Law Group's attorneys can conduct employment audits to find and investigate areas of non-compliance. These audits can highlight opportunities for change that will allow employers to meet federal, state and local requirements.
Our attorneys also counsel businesses and their human resources staff on appropriate methods for employee discipline and performance reviews.
The Ucheomumu Law Group's employment law attorneys understand that employee handbooks and policies are a vital component of any business's operations. We take a proactive approach in assisting clients as they draft and make regular updates to these documents, whether because of changes in operations or because of updates in federal, state and local employment laws.
One of our goals is to help businesses ensure their employment policies are comprehensive and effective. Businesses must then communicate these policies and uphold them in the course of their operations. One standard method for doing this is developing an employee handbook, which includes all rules and regulations of the company. Handbooks may also include policies related to confidentiality, conflicts of interest and document retention or destruction, as well as telephone, computer, Internet, e-mail and social media policies. Another one of our goals is to provide employers with actionable documents that can reduce liability in the workplace and mitigate risk of employment related claims.
Back
---