EMPLOYMENT LAW
Dispute Resolution and Litigation
The Ucheomumu Law Group's employment law team works closely with the firm's litigation department to aggressively defend claims against our clients brought by former, current and prospective employees. These include wage-hour, harassment, wrongful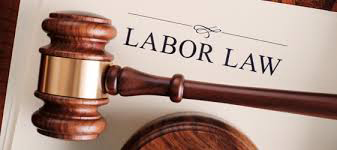 termination,discrimination, and other matters. We also handle litigation claims alleging violations of the National Labor Relations Act (NLRA, the Family Medical Leave Act (FMLA), the Fair Labor Standards Act (FLSA), the Americans with Disabilities Act (ADA) and the Occupational Safety and Health Act (OSHA), among others.
Our attorneys regularly enforce and defend breach of contract claims arising from alleged violations of restrictive covenants, confidentiality agreements and other employment agreements. When necessary, we are able to pursue emergency injunctive relief to prevent irreparable harm to our clients' businesses.
When it comes down to all of these matters, our team of litigators works closely with our employment law attorneys to devise strategies to protect our clients' rights and achieve their goals. To that end, and before forming a case strategy for any employment dispute, we learn about our clients' organizations, their culture and how their employees, managers and owners interact. Armed with this knowledge, we work side-by-side with clients to set manageable expectations to achieve their goals, whether through litigation or through mediation and arbitration.
Back
---