FAMILY LAW
Divorce
The Ucheomumu Law Group understands that couples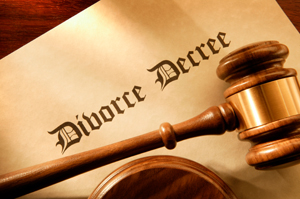 enter into marriage with the firm belief that the relationship will last a lifetime. Unfortunately, in many cases marriages do not last and each member of the family unit is affected. In Maryland, couples have the option to pursue absolute divorce, which terminates the marriage relationship and allows each party to remarry, or limited divorce, also called "legal separation," which permits couples to live separately but remain married. In either case, divorce is not a simple process and usually presents immense challenges to all parties involved. Because of this, our experienced family law attorneys take care in guiding clients through the many personal and financial decisions involved in the process. We also help them anticipate and plan for short- and long-term consequences of those decisions.
In developing marital settlement agreements, our attorneys can pursue equitable distribution or a monetary award on clients' behalf. In either case, we work side-by-side with our clients to determine which assets are "marital property." Then, we rely on our business law and tax law background departments to determine proper property's value, and provide thorough analysis of potential business and tax ramifications to inform our case strategy. At all times we strive to protect our client's assets while achieving his or her goals.
Once a client's divorce is resolved, our attorneys are able to enforce resulting court orders as they relate to alimony or child support, as well as child custody and visitation. If changes occur that impact either party's ability to comply with such orders, we help clients seek modifications to them. As these material changes in circumstances occur, our attorneys are able to guide clients as they renegotiate the terms of their divorce agreement, as well as any alimony, child custody and access, or child support agreements.
One of examples is helping a financially dependent spouse secure an indefinite alimony worth thousands of dollars per month. We initiated the litigation and navigated through pendente lite awards to final alimony and child support awards.
Back
---