Real Estate Law
Community Associations
The Ucheomumu Law Group's real estate department serves as counsel to community associations. We represent homeowners associations, condominium associations and other community associations with regard to governance and regulatory compliance, as well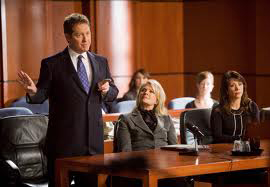 as transactional matters. In this role, we provide assistance to board members as they resolve disputes both among residents and between residents and the association, including matters concerning the collection of delinquent assessments.
As part of these services, our attorneys assist clients in drafting, reviewing, interpreting, amending and enforcing governing documents. We also regularly review agreements between the association and outside contractors such as landscaping, towing and management companies. Our goal is to help community association leaders understand their organizations' legal rights as well as the fiduciary responsibilities they personally accept as board members.
Collecting delinquent assessments takes a great deal of time and resources on the part of community associations. Our attorneys are well-versed in handling collection matters. We assist clients in maintaining consistency in the enforcement of liens and, when necessary, obtain and enforce judgments.
When conflicts arise, our real estate attorneys work closely with our civil litigation team to represent associations in covenant enforcement actions. We defend associations and their directors in contract actions, as well as construction defect claims involving both builders and owners. Our attorneys also have experience representing individual association members in their disputes with community associations. In any dispute, we devise strategies that protect our clients' rights while aiming to achieve their short- and long-term goals.
Back
---