Real Estate Law
Commercial Leasing
The Ucheomumu Law Group counsels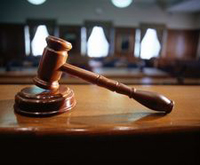 landlords and tenants with regard to their commercial leasing matters, from structuring and negotiating lease agreements to determining sublease and assignment provisions that reflect the lease agreement. Our commercial leasing clients include local retailers, national retailers, owners,tenants of regional, and local shopping centers, office buildings and malls.
Our attorneys understand the interests of lenders, landlords and tenants in leasing transactions. We use this knowledge to draft and negotiate commercial leases for office, retail and warehouse/industrial space. Throughout lease negotiations, we help clients meet their immediate needs while understanding and anticipating the day-to-day impact of their negotiated lease terms. As part of this process, we also advise clients on long-term strategies for future expansion or contraction.
When the termination of a lease is required, The Ucheomumu Law Group attorneys confidently represent tenants through negotiations with their landlords, lenders and other interested third parties, whether single-asset or large-portfolio workouts. Our goal is to protect our clients' interests as we endeavor to terminate a lease or devise a workout solution.
Back
---