CIVIL LITIGATION
Employment Disputes
Before offering or accepting any employment contract, we urge you to contact The Ucheomumu Law Group for analysis of potential litigation issues that may harm you, so that if or when a dispute arises, our clients are well positioned to successfully litigate. The Ucheomumu Law Group's litigation team regularly assists business owners and individuals with disputes in employment-related matters, including claims of discrimination, harassment, etc. We enforce and defend breach of contract claims arising from alleged violations of restrictive covenants, confidentiality agreements and other employment agreements.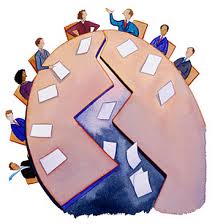 At The Ucheomumu Law Group, we work closely with our employment law attorneys to devise strategies to protect our clients' rights and achieve their goals. Before forming a case strategy for any employment dispute, we build a depth of knowledge about our clients' organizations, their culture and how their employees, managers and owners interact. Based on this knowledge, we work side-by-side with clients to set manageable expectations to achieve their goals, whether through litigation or through mediation and arbitration.
Our success stories are many but one of the few success stories we are particularly proud of is representing a company whose top executive was accused of sexual harassment in an EEOC complaint. The allegations were damning but we aggressively defended the case, locked down testimonies early, and ultimately had the matter dismissed by the EEOC.
Back
---